A little Down Under in Park City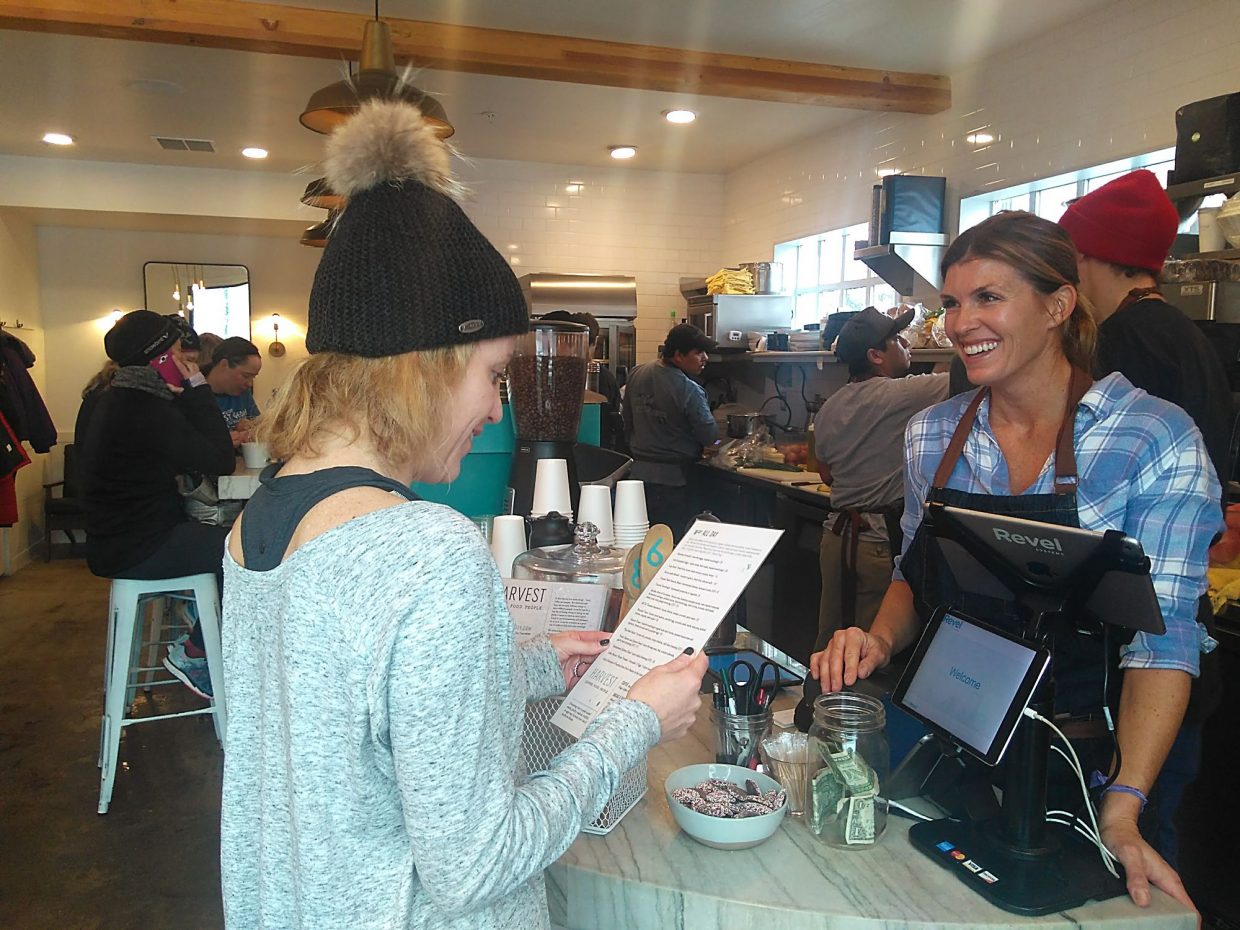 By Monkia Guendner
Harvest is a little piece of home for restaurateur Emma Worsley.
"It was really created from missing what we were using to having at home, so we created it here," she said.
"In Australia, breakfast time is a meal, and people go out and have breakfast all the time, and it's not just something you do to start the day," she added.
Food
The favorite dish of both the owner and manager is the Buddha bowl, a dish of brown rice, butternut pumpkin puree, oven roasted tomatoes, fermented cabbage, pickled onions, hard boiled egg, herb ricotta, avocado, herb salad, seeds, nuts and miso ginger dressing. Harvest manager Karen Mertens called it a "good, fill-you-up kind of meal."
"I think Park City has been craving healthier foods [especially for breakfast and lunch]," Mertens said.
The most popular dish is the smashed avocado on toasted sourdough bread, served with a poached egg, she added.
Sourcing locally was an important condition when Worsley and co-owner/chef Carlo Campana put together the original menu. The coffee is from Hugo Coffee and the hot chocolate from Ritual Chocolate, both Park City-based businesses. The cafe uses produce from Copper Moose Farm as much as possible, and bread from Eva's Bakery on the Wasatch Front.
Allowing the food to stand on its own without adding artificial ingredients, sugar or other additives was another requirement of the menu, she added.
Coffee
The emphasis on coffee also stems out of Worsley's Australian passions.
"Australia tends to be one of the innovators of what's going on [in coffee]," she said. "It's very, very hard in Australia to actually get a bad coffee."
"If you're going to have one coffee a day, it better be a good coffee," she said.
"It's a pretty basic coffee menu," said Mertens, noting that fancy drinks from chains are not part of what the cafe offers, because Harvest concentrates on the heart of the espresso drinks, lattes or flat whites. In Australia, even drip coffee is not as popular as in America, and Harvest follows that preference, according to Worsley.
People
The community table, a long, tall table in the middle of the dining floor with tall chairs for small groups to join together, as well as individual tables spaced closely together, is also part of the Australian model for the cafe. Diners get to know their neighbors quickly, said Worsley.
"One of the nice things about traveling is talking to other people when you go to a new place, particularly someone who's local," she said, "You get a little bit of information of things to do, good places to go, etc. We really wanted to encourage that sense of community and connection."
"People like the vibe. It's loud and bustling," Mertens said. "I've got some people who are coming to volunteer their time for Sundance [Film Festival] who love it so much."
Park City residents have discovered Harvest, and while they may visit a little more often in the off season, the location at the bottom of Main Street helps draw some who might otherwise avoid the lively bustle of Old Town during the tourist season, according to Mertens.
The sense of community ranks high on the list of Worsley's favorite things about the year-old restaurant.
"The community of like-minded people who want to eat healthy, start the day well and enjoy what there is out there in Park City," Worsley said.
Harvest is located in the Rio Grande building, 820 Park Avenue. They serve the full menu seven days a week from 8 a.m. to 3 p.m. For more information, call them at (435) 604-0463 or log on to harvestparkcity.com.
---