Blind Dog flavors menu with some family history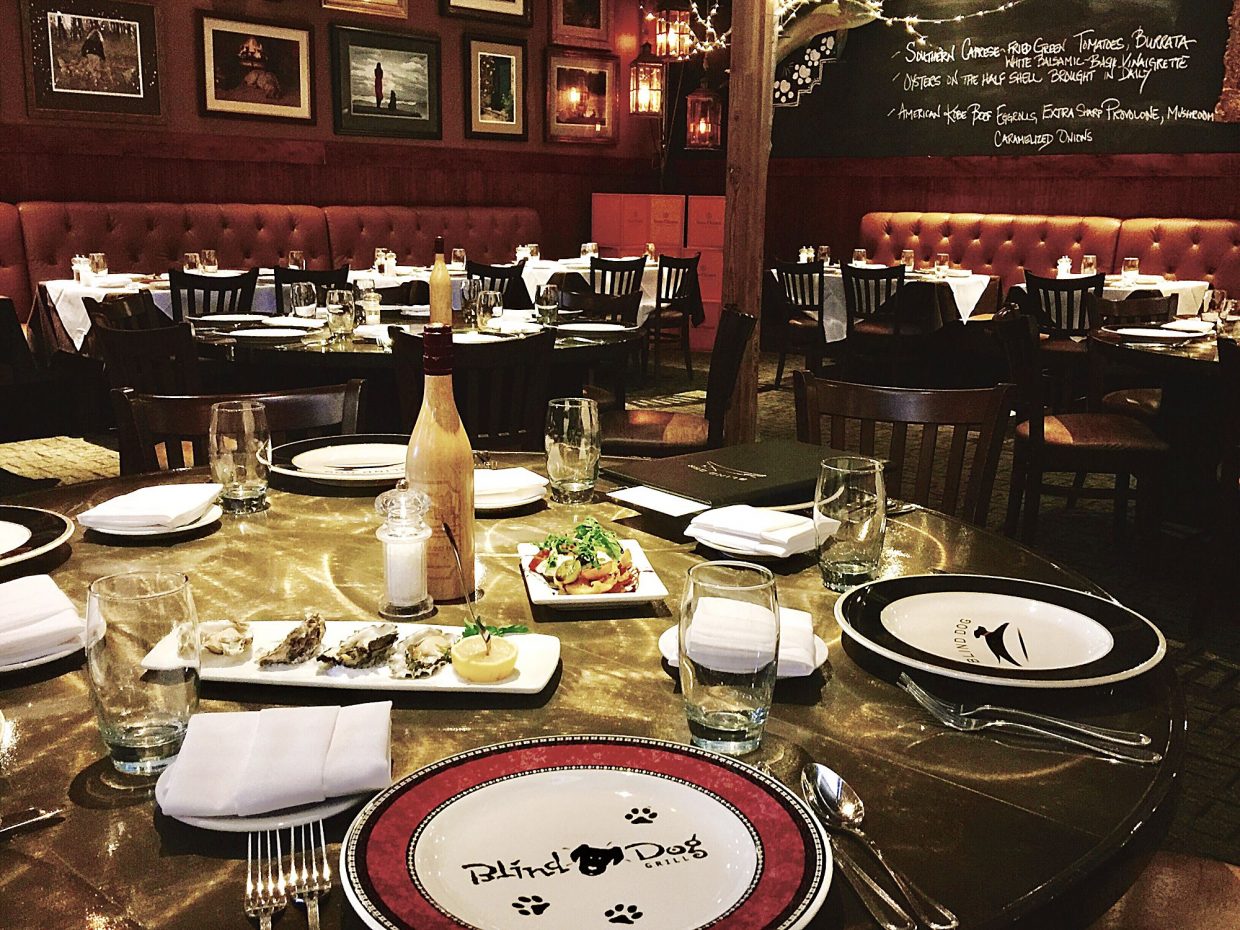 Instead of keeping a promise to her grandfather, Blind Dog's executive chef and owner Penn Kinsey created an homage to him.
"My grandfather made me promise not to get in this business… [because] it's a hard business. You're working when everybody else is playing," Kinsey said.
And although she tried, her childhood, much of which was spent at the table of her grandfather's seafood and steak restaurant in Delaware, was the origin for creating a fresh seafood restaurant in landlocked Utah.
"We were the first people to have Maryland crab shipped past the Mississippi," Kinsey said about opening Blind Dog in 1998. "You couldn't even get Old Bay (seasoning) here."
"It was amazing when we first got here what I took for granted, growing up in the restaurant industry [on the East Coast] … We were told we were going to fail with crab cakes," she added.
Although crab cakes are a signature item on the menu now, Kinsey had tremendous doubts about her venture at the beginning.
"I remember being halfway through the process and thinking we messed up. Thinking, 'I don't want to open up a restaurant here.' And they told me it was too late now," she said.
The small 64-seat restaurant on Sidewinder Drive became "the little locals' restaurant," and business grew into a 300-seat dining landmark on Kearns Boulevard.
Family, however, continues to be the center of Blind Dog's culture. Her grandfather's creamed spinach and vinaigrette dressing are on the menu. Kensey's knife skills and cooking technique were honed at culinary school, but they budded in her grandparents' kitchen.
"When we ship the oysters in, we follow certain guidelines my grandfather instilled in me," Kinsey said.
Not all Blind Dog's family ties are confined to the past. Kinsey's husband and Blind Dog co-owner Derick, a former fisherman, sources all the seafood and balances Kinsey's strengths in running the restaurant. The Kinseys' daughter and son eat family meals with the staff, and Kinsey suspects their son may even have a more sophisticated palate than she does.
And it was during the time Kinsey worked on the sea alongside her husband that another signature dish was born.
Growing up on seafood and New York strip steaks, meatloaf was a foreign dish to Kinsey. But, challenged by the ship's crew, she began experimenting, and they dubbed her definitive version the "Dream Loaf." When she assembled her first menu for Blind Dog, Kinsey added the Dream Loaf as a placeholder until she could craft one more dish.
It hasn't been off the menu since.
It may have been inevitable that Kinsey ended up in the restaurant industry. Many of the family's close friends started out on bar stools at Blind Dog. Staff also develop familial closeness when working there, Kinsey said, complete with teasing and laughter.
Humor, in fact, is a significant value of the Blind Dog family, she added.
"It helps everybody bond. If the job's not fun, I don't want to be here, why would anybody else?" she said.
That becomes an import reason for someone who feels an innate need to feed and entertain people, Kinsey said.
"At five years old, I would ask people to dance [at the restaurant.] I joined them at their tables. It was kind of set in stone then that I was going to be in this business," she said.
And that helps her cook with no regrets about breaking her promise.
"My grandfather would be very proud of me, because he would be very comfortable here," she said.
Blind Dog Restaurant & Sushi, located at 1251 Kearns Blvd. in Park City. is open from Tuesday through Saturday for dinner at 5 p.m.
For reservations and information, call 435-655-0800 or visit their website.
---