Family can't help making restaurant a personal affair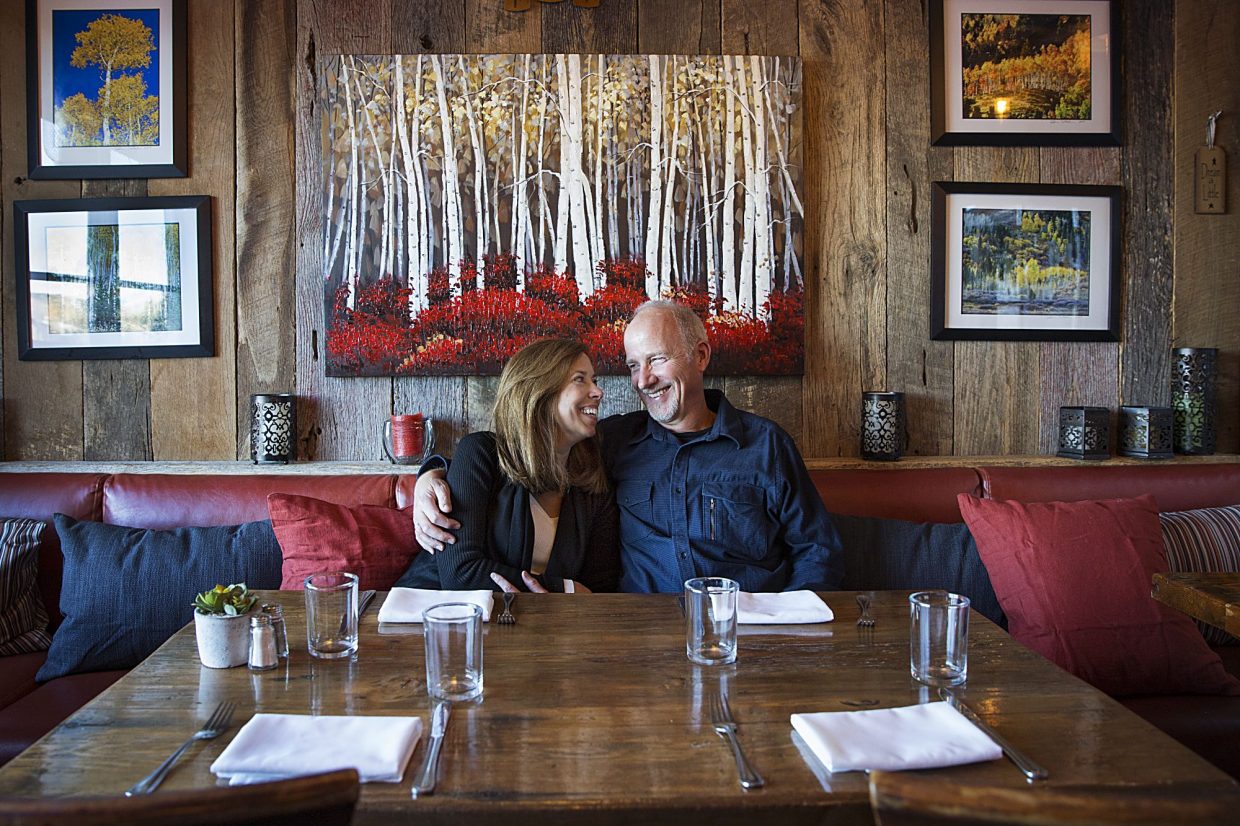 For Jeff Ward and Lisa Cilva Ward, running the Silver Star Café in Thaynes Canyon is almost a replication of their first dates as a couple about 30 years ago.
"Our dates were planning a meal, pulling the recipes the marinades the sauces and fanning everything out, deciding what we were going to do, doing a grocery list, shopping, going to the wine store to pick the perfect bottle of wine, coming back, cooking for two hours, sitting down to a great meal and then sitting outside listening to jazz," Lisa recalled. "I remember thinking this is the perfect evening."
Recreating those dates was not the original plan for the restaurant, however, and in fact, the business was originally Jeff's alone, while Lisa continued with her full-time marketing and public relations company and as co-director of Leadership Park City.
"We didn't start out [wanting a mom and pop restaurant,]" said Jeff. "Coming off of Main Street for 20 years, I decided we needed to do something that's anonymous; that's just a business that just runs itself, and it doesn't matter who the chef is, or who is running the business. And we end up doing something that's the exact opposite."
"It's so personal to us," added Lisa
Authenticity, value and being local-centric are the pillars in the success of the restaurant, according to Jeff. In 2010, when the Wards took over the restaurant, the economy was still in a slump, and diners were looking for places "where they wouldn't be irrelevant," he said.
Being married and working together has been a fortunate blend of talents.
"We're such good friends, and we're so supportive of each other," Lisa said." The work is so hard and so demanding, that it's really nice to look up during the day and have a little eye contact and then get back to work."
Jeff added, "We have mutual respect for each other, and I can be very process oriented and Lisa's very good at pulling me out and taking a broader and human side. We respect each others skills."
Stemming from their decision to not be an anonymous business, as well as its American roots cuisine, Silver Star Café has been featured in regional and national publications, and in 2014, was featured on the 'Cross Country Comfort Food' episode of "Diners, Drive-ins and Dives with Guy Fieri."
The experience has drawn fans of the show to travel to try the café pork osso bucco and vegetarian wild mushroom stroganoff featured on "Triple D," the show's nickname, despite not being a diner, drive-in or dive. The show has expanded its focus (although not its name) over the years to include mom and pop restaurants, Jeff said.
Chef David Bible cooking the crispy pork belly represents the Café on the episode and part of the planning process of the menu. The Wards hire regional and local musicians, occasionally nationally known, to play Thursday, Friday and Saturday nights. The photography on the walls is from Lisa's mother and her brother helped renovate the interior.
All their kids are foodies and love good music, said Lisa, and now one son and a nephew work as managers at Silver Star.
Putting everything they have and are into the restaurant, instead of creating a faceless, reproducible business, has brought in one unexpected benefit not included in any business plans.
"We get a lot of hugs," said Jeff.
Silver Star Café is located at 1825 Three Kings Drive in Park City, in the Silver Star development. Open for lunch from 11 a.m. to 2:45 p.m., apres ski 3-4:30 p.m..and 5:30 to 10 p.m. for dinner Monday through Friday. The restaurant is open for brunch Saturday and Sunday from 9 a.m. to 2:45 p.m., apres ski from 3-4:30 p.m. and dinner from 5:30-10 p.m. on Saturday and 5:30-9 p.m. on Sunday. For more information, call 435-655-3456 or visit thesilverstarcafe.com. To see the Silver Star Cafe segment on "Diners, Drive-in and Dives," visit foodnetwork.com.
---