Fletcher's restaurant and lounge welcomes visitors home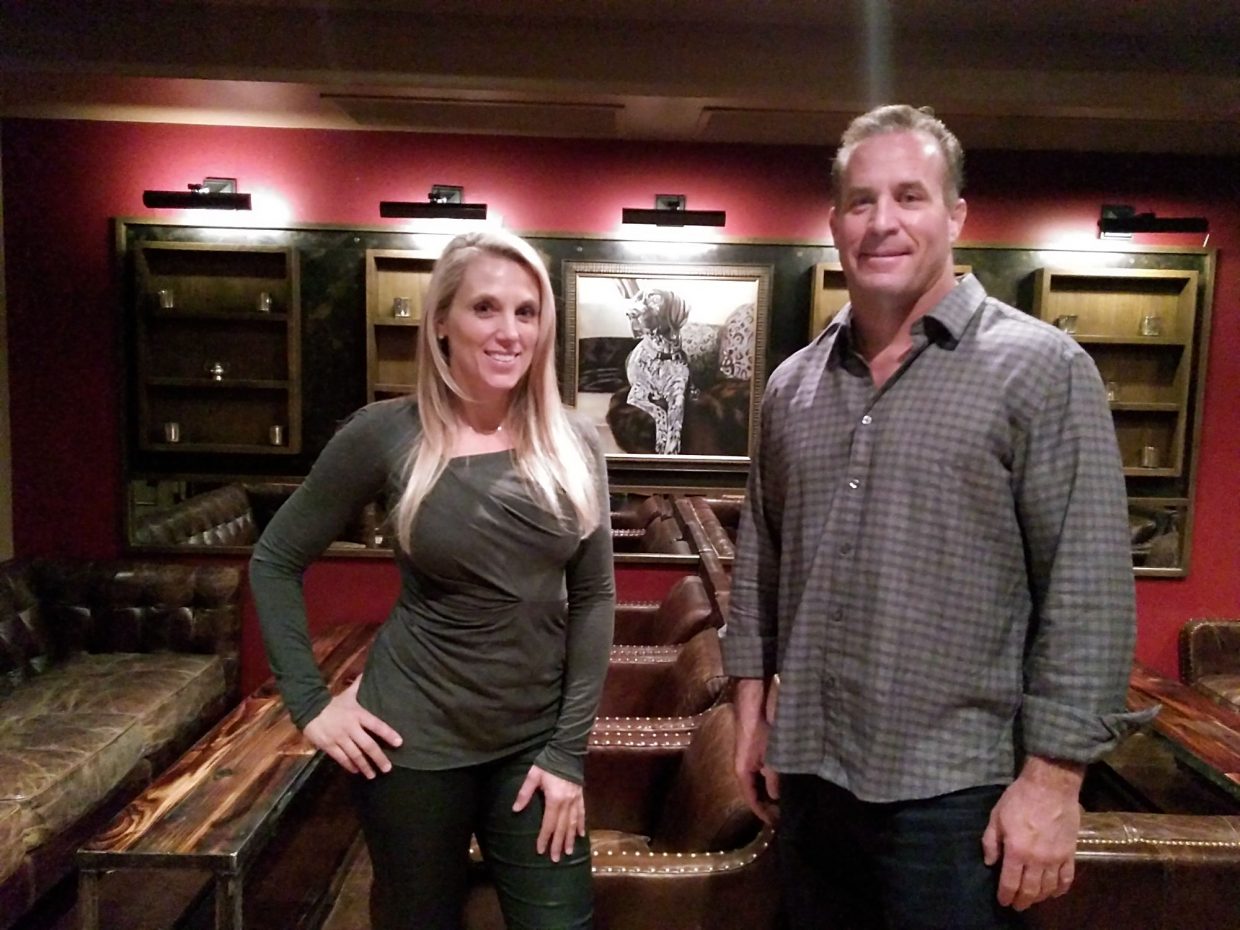 By Monika Guendner
Steve and Sue Demarest had the idea to open a restaurant in a mountain resort town for years, but it was the joy and endless happiness of their favorite dog that shaped the establishment they would build.
"The whole philosophy behind Fletcher's is that we want everyone to come in and feel like they're at home, feel comfortable, and have a good time. Kind of like when a dog greets you; they're just so happy," Sue Demarest said.
Their chef, Scott Boborek, is skillful at kitchen management and a creative chef, Sue said, and Boborek collaborated with the Demarests on the menu, such as sourcing ingredients like 100 percent grass-fed beef, which ranked high on Sue's priorities. Steve was adamant that the peanut crusted salmon dish be prepared without variation from his own concept.
Likewise, they hired an experienced front-of-the-house manager and wine expert in Julie Hutchison, who rounded out the Fletcher's team. The collective expertise enables the Demarests, with their backgrounds in running businesses, to fulfill their roles at Fletcher's.
Having an almost daily presence at dinner service has always been one of their roles. Steve fulfilled the skier-by-day-bartender-by-night dream for several years, while Sue worked downstairs in the Lounge. The couple's goal, however, was always to meet people visiting the restaurant and the community and hear their stories.
"You can usually find us here most nights, just talking to people. We really enjoy that," Sue said. "I feel like when you go to so many restaurants nowadays, especially in a resort town, not a lot of the owners are there. And people get really excited."
Sharing dog stories is an instant connection between visitors missing their own animals and the Demarests, according to Sue. "They like to connect with us on that kind of level," she added.
To further enhance the welcoming feeling, the Demarests chose a contemporary mountain decor for the interior. Several sleek fireplaces warm the spaces, and reclaimed wood, as well as cross sections of a birch tree from their own yard, cover the walls. They also chose local artists, photographers and historic photographs to bring in more of the mountain feel.
Fletcher's was a passion project, especially the Lounge and the menu. The Demarests incorporated some of their favorite things they gained from traveling.
One example is the small dishes. "When I go out to eat, I like to try a lot of different things, and I like to share stuff," Sue said. "So we tried to make some finger food that was easy to share, like our short rib grilled cheese, and we have some [bacon jam with cheddar cheese] biscuits that are amazing."
All the contemporary American cuisine items on the menu have a twist to them, she added, such as the side of charred brussels sprouts with pomegranates.
The restaurant has also helped make Park City feel more of a home for the couple. "I don't think we thought we would actually make friends with people that we would do things outside of Fletcher's. It went to another level that we weren't expecting," she said.
Fletcher the rescue dog passed away last year, but his image looks over patrons at the chef's table and down at the Library Lounge. The restaurant, however, is imbued with his spirit.
"We want everyone that comes in to feel good, to have a good time to have a good meal," Sue said."Not just good service, but the whole experience, from start to finish."
Fletcher's and the Library Lounge are located at 562 Main Street in Old Town. Dinner at Fletcher's is served from 5-9:30 p.m. Sunday through Thursday and 5-10 p.m. Friday and Saturday. The Library Lounge is open from 4-10 p.m. Sunday through Thursday and 4 p.m. to midnight Friday and Saturday. For information, call 435-649-1111 or visit fletcherspc.com.
---