MOD Pizza serves pies with a side of goodwill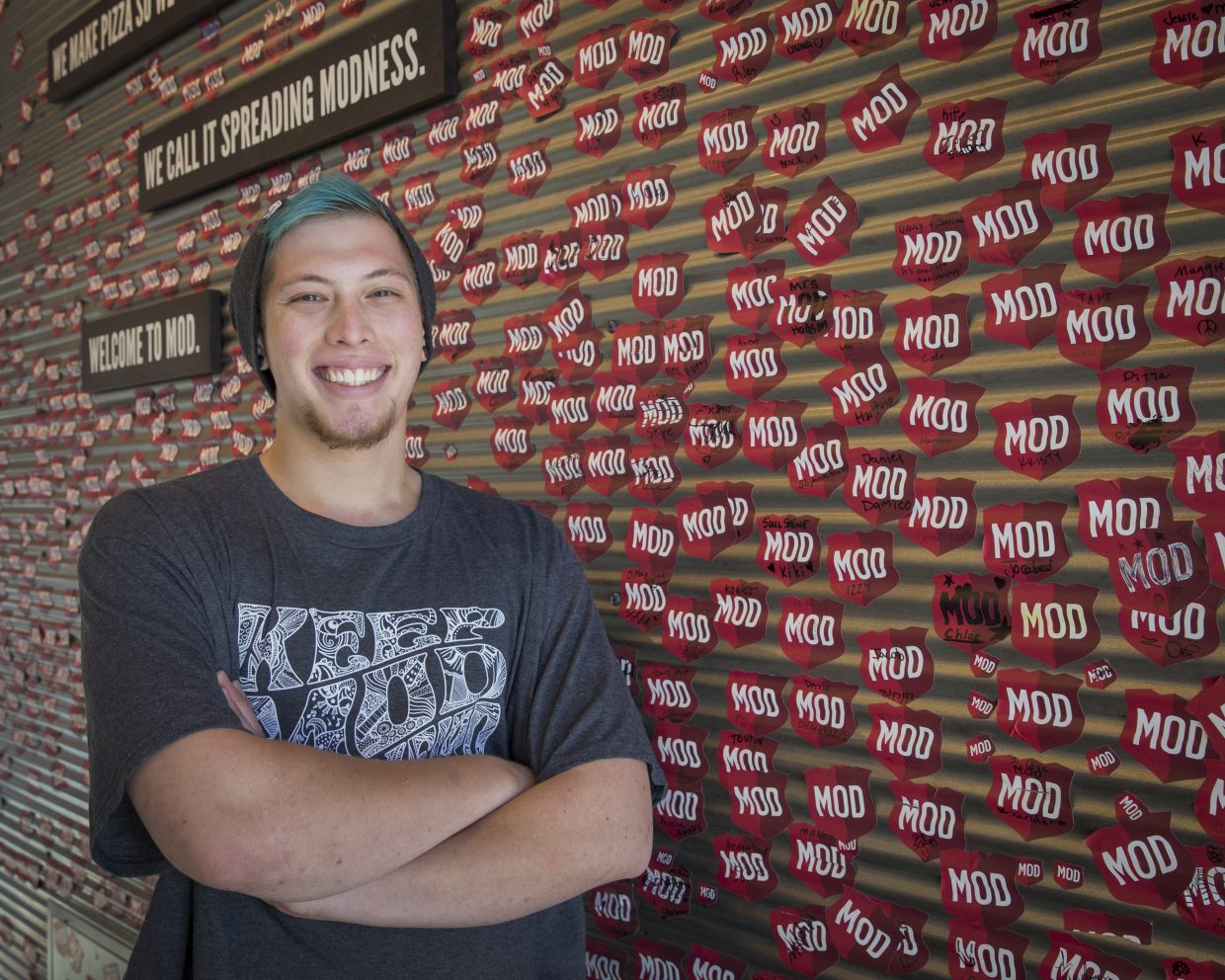 There are three things to know about the new MOD Pizza in Kimball Junction:
MOD stands for "made on demand,"
An 11-inch pizza with any number of toppings costs slightly more than one hour of minimum wage, and
The Seattle-based company's real product is its employees.
"What I've noticed about MOD is that they are a company that gives back to their workers," Park City's MOD Pizza General Manager Chris Liu said.
Employees that work 26 or more hours a week qualify for health, dental and vision insurance.
"We're able to promote internally and encourage people to grow with the company. It's a really cool experience to provide that," he said. "We build bridges, we don't dig holes" — the company's overall mindset, is powerful, he added.
When MOD opened its Park City location in August, it was part of the company's recent entry into Utah. Park City was one of the first three locations to open in Utah, and the company plans to have at least 10 by the end of 2018.
The corporate model encompasses a charitable giving mechanism at each outlet, and the Kimball Junction location chose Peace House. Proceeds from the opening day's sales were donated, and the pizza place will have other joint ventures that will benefit the women's shelter.
Liu's rise in the company has been quick, going from customer to part-time dishwasher to general manager in less than two years. He says his evolution is indicative of the values of the company, which comes across to customers as well.
"What's really a cool experience for me is to see people's perception of what it means to go get food change," he said. "Anybody can copy the music, the menu, the outfits, the logo, and if you take enough time, you can even copy the pizza. But what you can't copy is the culture and the experience we give, that next level guest satisfaction."
Liu found his own mentors in the company, from two managers with polar opposite demeanors and personalities, but who still embodied the culture of the company, and the principals of accountability and leadership.
Staff is only part of running a restaurant, of course. The food must attract customers as well, and pizza is a personal dish for many people.
"Our crust is our king," Liu said of MOD's pies. "The dough is probably the most important part: a thin crust, Italian-style, brick oven pizza. It's got a light crunch and a little bit of chew and a lot of flavor."
The restaurant's menu focuses on pizza, pizza dough-inspired sides, and shakes. This focus allows the variety and freshness of ingredients for pizza toppings, which are also purchased from local vendors.
Customers can put anything on their pizzas – MOD doesn't charge for toppings, whether you leave with a cheese pizza or one smothered in meats and vegetables. And if a customer asks for an extreme amount of a topping, MOD will accommodate as much as possible, as long as the pizza still has the potential to bake into a good-tasting pie, Liu said.
But as fast and as yummy as the pizza may be, it's still the people who make the difference, according to Liu.
"The biggest thing that customers talk about when they give us feedback is that our staff seems really happy; they seem like they're having a good time," he said.
MOD Pizza, located at 6622 N Landmark Drive, Ste B-100 in Kimball Junction, is open seven days a week, Sunday through Thursday from 10:30 a.m. to 10 p.m.; Friday and Saturday from 10:30 a.m. to 11 p.m. For information, visit their website or call 435-255-6300.
---