Park City icon celebrates 40 years at Adolph's Restaurant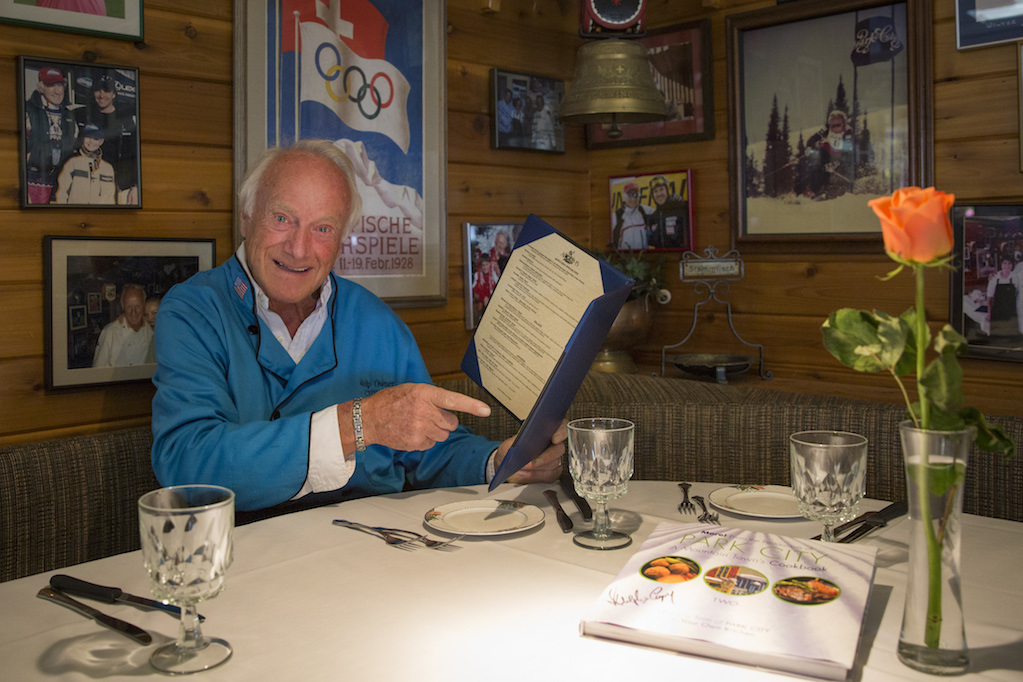 Sitting down with Adolph Imboden, owner and chef of Adolph's Restaurant, is spending time with a Park City icon, one that has built a successful life in the mountains.
Imboden's passion for his life's work and play comes out in his tone as well as his enthusiasm.
"In the wintertime, if there's a nice day, I can't wait to get out there and ski, and I can't wait to come back here, listen to who has made reservations. And I can't wait at night to talk to people, especially after I ski, I feel twice as good. I love all of my challenges just as much, he said.
The eponymous restaurant has served Park City for 40 years, and in its current location on Kearns Boulevard for 20. But the current Adolph's seems to be only the middle of Imboden's story. The restauranteur came to Park City in 1971, after earning his culinary degree in his native Switzerland and working in a kitchen in Vail, Colorado. And he still talks about future plans to bottle his famous salad dressing, mentor tomorrow's chefs and execute several other projects.
"The ski patrol couldn't catch me because I was in a hurry," Adolph Imboden says.
"I don't think they'd let me close Adolph's!" Imboden said with a grin about his loyal clientele and friends. "I don't know what I would do either, not coming in here and I see some of the locals and talk about the day of skiing or whatever it is. For me, I'd be probably quite bored if I didn't do some of these things still," he said.
When he opened his first restaurant in Park City, Adolph's White Haus from 1974 to 1977, it was a small Swiss-themed restaurant on Park Ave., one of the few fine dining places in the area.
"I started my own menu; some specials I still have on the menu today," he said.
Adolph's is still known for its steak sandwiches at the bar, medallions of elk or venison, steak Diane, and of course, its cheese fondue, which Imboden insists on making with imported Swiss cheeses and the traditional recipe.
He approaches skiing, his parallel passion, with the same ferocity. He raced the USSA Alpine Masters competition for years. "When racing, I never raced just to go race. I always wanted to be good, fast and win, possibly. You gotta give it all," he said.
A hip replacement ended the competitive days, but he still skis, and he still goes fast, living up to his reputation. Maybe because he wasn't able to compete growing up, he has always had a tendency to ski fast and on the fall line, something that got his pass pulled a couple years ago.
"The ski patrol couldn't catch me because I was in a hurry," he said. He did eventually get his pass back.
Imboden's restaurant blends his passions as well, showcasing photographs and posters featuring Olympians, skiers past and present. Imboden and Adolph's are magnets for professional and recreational skiers. Every photograph on the wall holds a story behind it, Imboden said.
"The love of all that keeps me going and I think it always will," he said.
"Someday we will have a last supper at Adolph's, but that's still a few years away," he said. In the meantime, he plans to stay involved with day-to-day operations, greeting guests at their tables, keeping an eye on the line and, of course, making his famous fondue.
Adolph's Restaurant is open for dinner, seven days a week, at 1500 Kearns Boulevard. For more information, (435) 649-7177 or visit the restaurant's website.
---