Patience is at the heart of Red Rock Junction's master brewer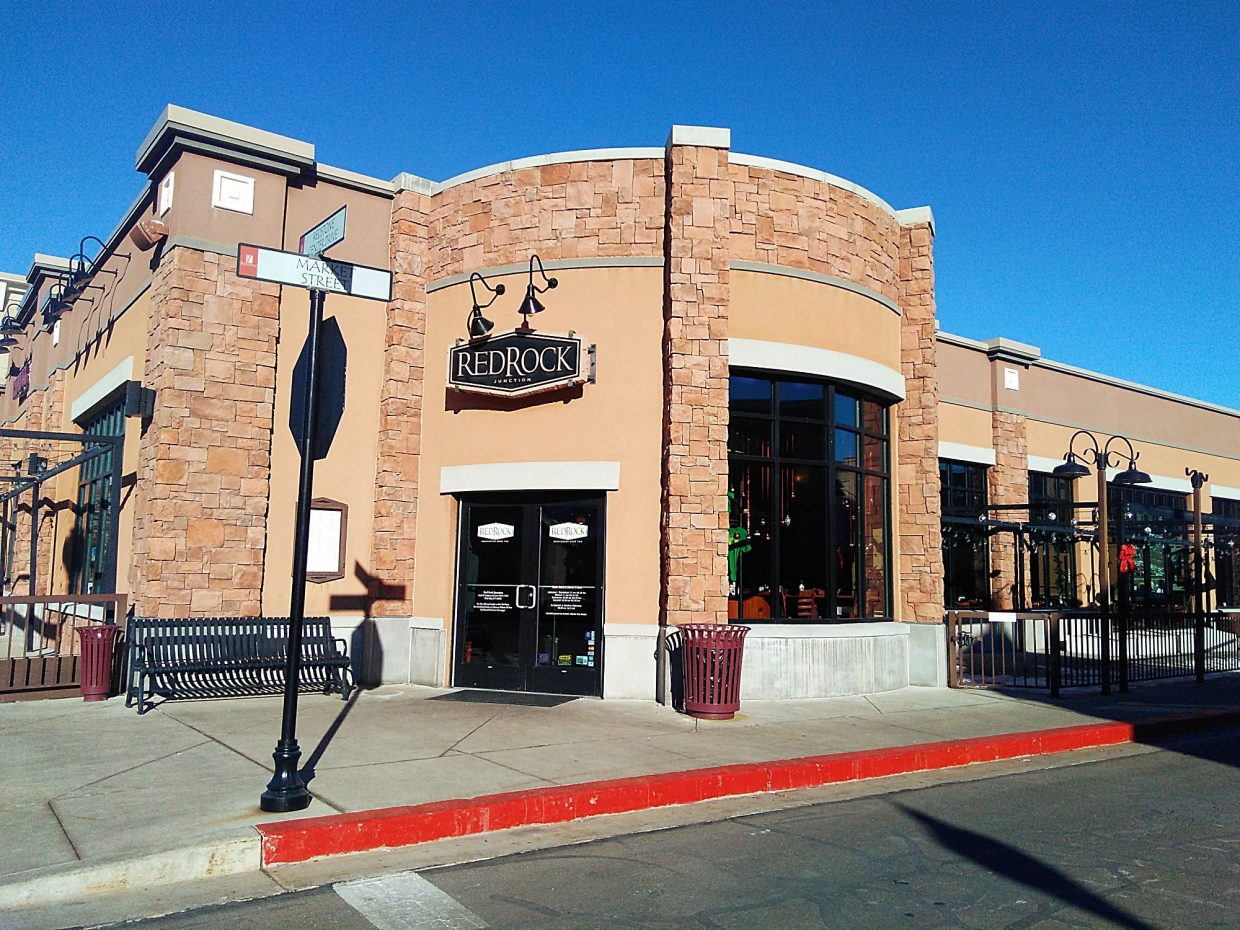 By Monika Guendner
Park City has grown into a destination of craft beer choices, and one of the delicious examples is at Red Rock Junction in the Redstone Center, Kimball Junction.
The full-service restaurant features its own beers from the Red Rock Brewery, brewed in Salt Lake City, and is one of only four Red Rock outlets, all in Utah.
Kevin Templin, Master Brewer and General Manager for Red Rock, explains the four things that set their beer apart from other brewers.
"Experience. Time. Patience. Lack of macho-ness," he said. "I've never been the guy to go out and say, 'Oh, our pilsner is going to be so much better than those guys.' …the amount of experience and education from our brewers down there [make the difference]."
"I've seen a lot, smelled a lot, tasted a lot, made a lot of mash, done a lot of barrel aging," he added.
According to Templin, Red Rock was the first in the state to employ barrel-aging, against the feedback of many skeptics. "Now everybody's got barrels in their brewery," he said.
"Patience is a big thing. People want to hurry up barrel-aged beers; you can't do it… We'll run out of pilsner before we don't lager for a proper period. It's not worth the sales," he said.
The period for lagering a beer is 28 days, which Templin says adds smooth texture to the beer as well as natural carbonation to the beer, among other things.
Red Rock's brewing crew create the perennial favorites, such as their Hefeweisen and Oatmeal Stout, as well as seasonal or one-time brews, like their Griswald's Holiday Ale. The menu offers suggestions on food pairings with each beer (a rich salad with the Elephino Double IPA, for example) to allow diners to pick the perfect burger or entree with each style.
Most people want to know about a beer's maturation process, according to Templin. "We put them into fresh barrels… [then] we neutralize them; we take the atmosphere out and replace it with carbon dioxide and then we go ahead and fill them up so they [the beers] don't oxidize over time.
"About nine months after maturation starts, we'll start testing them for positive flavors, or to see how close they are to being done. We have 16 of these barrels [for one particular batch of beer,] but only 10 of them made of them to the show. They were good, but they weren't good enough to be blended off," he said.
Sometimes only half the barrels in a batch will go forward to the final product, because Templin and his crew only want the "cream of the crop" for their final beer.
The next step is mixing all the best barrels together in a stainless steel tank for secondary maturation before filling bottles.
Templin ends off samples of the beer to a lab for testing and learns the calorie and alcohol content, as well as other elements. The extensive testing is more for his own knowledge, beyond what is required.
Templin has been with Red Rock for over 18 years. The Utah brewing community is still small, and he knows many of the other brewers andbrewmasters, and helps out when asked. He has even seen some employees move up to be brewmasters or similarly taste bud-sophisticated positions for other spirit companies,
The Red Rock location in Kimball Junction has its own beer and food menu, different from the company's two other restaurant locations. Although burgers may be the first dish that comes to mind, the menu carries an extensive array of salads, pizzas, sandwiches and entrees.
Red Rock Junction is located at 1640 W. Redstone Center Drive in Kimball Junction. Open for lunch and dinner Monday through Thursday, 11 a.m. to 10 p.m., Friday and Saturday, 11 a.m. to 11 p.m., and Sunday from 10 a.m. to 10 p.m. For more information and reservations, log on to redrockbrewing.com or call 435-575-0295.
---