Personal and regional history creates bold taste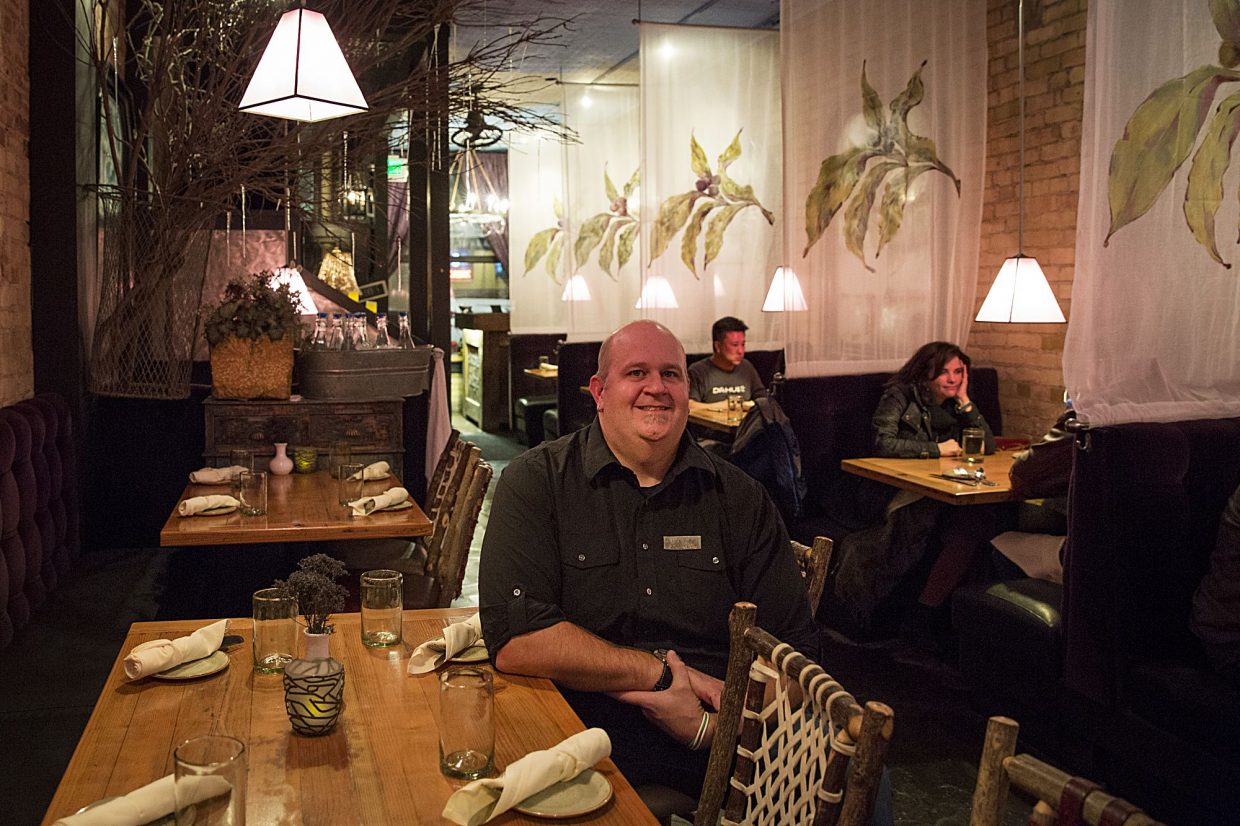 Travis Axtell, owner of Purple Sage restaurant, could probably use his local lineage as a way to trumpet his path to culinary success in Park City. Instead, the self-described low key restaurateur has quietly succeeded in business with a deep-rooted level of locality infused throughout the space.
Axtell grew up hanging out in the Park City restaurants his father worked in, including his parents' current business, Cafe Terigo, located directly next door to Purple Sage. Food and cooking wasn't just a job in his family, it was – and is – a lifestyle.
"I love to eat and that's been a part of our family," Axtell said. "When we went on vacation [as kids] we went to places to try restaurants; that's just what we did. We went to Napa on vacations, things like that. Even my sisters who don't work in the industry are still really into food … At home I cook all the time."
When it came time to create his own restaurant from scratch in 2002/2003, he wanted to feature food from his home region.
"Nobody was really doing regional cuisine of Utah. When we opened, a French restaurant opened; an Asian fusion restaurant open; an Italian restaurant opened," he said. "People come and visit here from around the world can have that at home; I really wanted to do something that was unique and had flavors of the West."
More and more restaurants have discovered the distinction of local foods these days, according to Axtell, and the farm-to-table movement, as well as the drive to source food locally, is appreciated by diners as well.
A handful of signature dishes that define the Parkite's take on Western-style comfort food return to the menu each winter.
"The main one is our meatloaf dish. It's a veal meatloaf with poblano peppers and pine nuts in it, and it has a sweet chili sauce on top. [The sauce] is actually inspired by my grandmother's recipe that my mother used to make," Axtell said.
Axtell and his executive chef Greg Brewington have been emphasizing even more local ingredients into their dishes. This winter, for example, the menu will feature grilled lamb chops from the Osguthorpe farm.
Similarly, they have shopped differently the past few years to give his summer customers, usually more Park City residents, an inventive menu.
"Wednesday we'll go to the Park City Farmers Market; source a three-course meal, and serve it the next night. That's one of my favorite things," Axtell said.
"Sometimes it's a beet salad. There's always beef; there's always cheese; root vegetables of some sort. There's always greens. And then there's dessert, spring fruit; berries. You can do a three-course meal pretty easy," he said.
One aspect of the restaurant that Axtell has worked to make as global as possible is his wine list. In Utah, restaurants are limited to serve only what the Utah Department of Alcoholic Beverage Control allows into the state, This can create a similarity of wine lists between restaurants, he said. As he's traveled, he has petitioned the DABC to import favored wines, so they can be featured on Purple Sage's menu.
Axtell, who graduated from Park City High School, incorporated the city's roots in his restaurant as well. Purple Sage makes its home in the historic Rocky Mountain Bell telephone building, and Axtell uses old photos and exposed brick to lend to the richness of local flavor.
"I've try to pay homage to the history a little bit. I have pictures from this building through the ages. I think people lose track of what is really what," he said. "When I grew up here, it was still miners and hippies and now it's fancy restaurants and hotels. People are fascinated by [the history] and I want people to remember that."
Purple Sage is located at 434 Main Street and is open for dinner nightly from 5:30 to 9:30 p.m. For more information and to make reservations, visit their website or call 435-655-9505.
---