Shabu weaves its way into Park City's culinary heart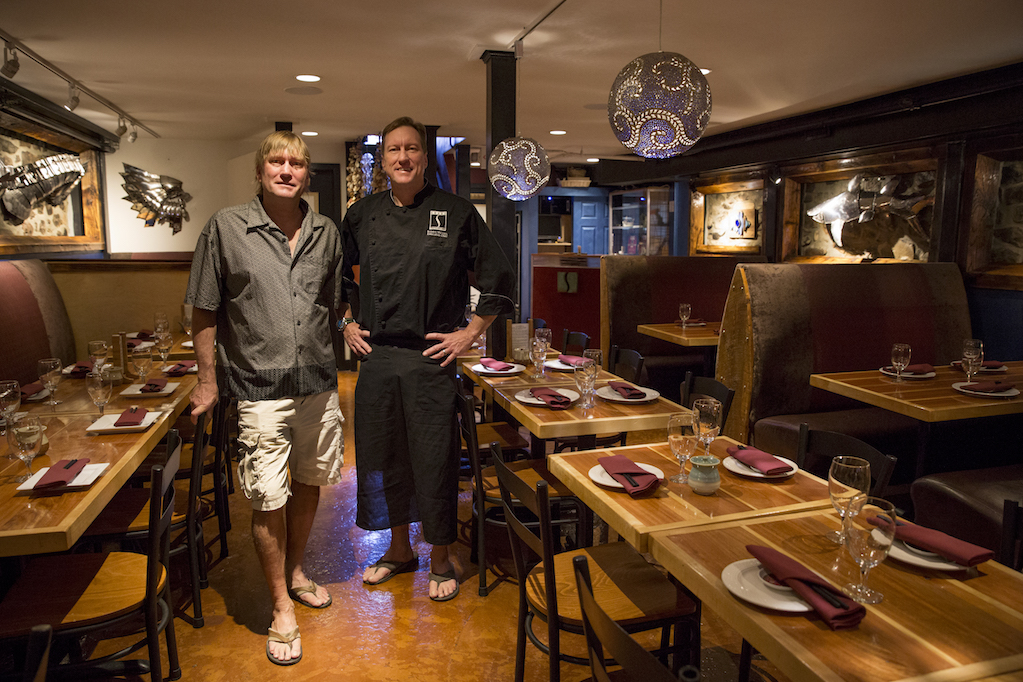 When Kevin Valaika talks about why Shabu, the restaurant he and his brother Robert began, has been a success for the past 14 years, it's not a simple answer.
"You need to put in the time to develop your place. You can't just throw down a stack of cash and some beautiful art and say 'this is going to be a great place.' There's a lot of soul that's involved in it," he said.
For both Valaikas, the restaurant industry was a way to live the life of a regular mountain guy, as Kevin put it, and become a permanent fixture in the town. It freed daylight hours to allow for skiing, mountain biking, hiking and other outdoor pursuits.
Working through the ranks of restaurant front-end management at former Park City hot spots, including The Barking Frog, Hula Bowl, and Zoom, gave Valaika the experience he needed to strike out on his own.
In the meantime, his younger brother Robert had studied culinary arts and worked under famous chefs, such as Chicago's Charlie Trotter and fusion chef Nobu Matsuhisa. After the 2002 Olympics, Valaika convinced his brother to move from Aspen, Colo., to Park City to start a restaurant of their own.
"What I used to say to people is they can't kick me out now," he said. "We've become a regular fixture on Main Street and become part of the fabric of the town."
Shabu's Firecracker Shrimp and miso-glazed cod are menu classics February 2004, and established Shabu as a distinctive part of Park City's flavor.
A big picture approach to the business, intertwining Chef Valaika's love and talent for fusing Asian cuisine with unexpected twists, staff members' enthusiasm for Park City and the mountain lifestyle, and Valaika's presence at the restaurant to know, remember, and listen to patrons, has built their success.
Shabu employees, at least one of which has been there since opening day, are part of the fabric of Park City too. And customers respond to staff's personification of living here, Valaika said.
"Customers love it when they see their server with the goggle sunburn," he said. "It proves we're part of the mountains, and not just a bunch of stale foodies.
"We are part of a lifestyle here. We work hard and we play hard. We keep in touch with the mountain life," he added.
Staff turnover is almost nonexistent at Shabu, an anomaly Valaika credits to frequent communication and strong teamwork. Whether Robert or another chef in the kitchen creates the Hot Pot special of the day, all staff try to give feedback, strengthening the final dish. Seasonal menu options earn even more feedback, improving the restaurant's quality even further.
"[Robert] has total authority [over the kitchen]. He will come up with a new dish; we'll run it in the restaurant, and we'll take feedback from the staff, from the customers. and then we'll work out what gets on the winter menu," Valaika said.
The result is a menu full of excellent dishes, where any one of them could be someone's favorite, said Valaika. "It's not just three or four good ones," he said.
Staff who want to learn more about the restaurant business also have that opportunity at Shabu. The brothers can boast at least five entrepreneurs who have 'graduated' from Shabu to owning their own local establishments.
The strength of the fabric woven by the Valaika brothers through Shabu is a source of wonder for Kevin.
"I surprised myself that we're still doing it… stronger, bigger, growing…," he said. "We're still doing this and we still love what we do."
Shabu is open for dinner Wednesday through Sunday, 5 to 10 p.m., during the fall season at 442 Main Street. For more information, 435-645-7253 or visit this website.
---