Squatters feels Park City's influence and history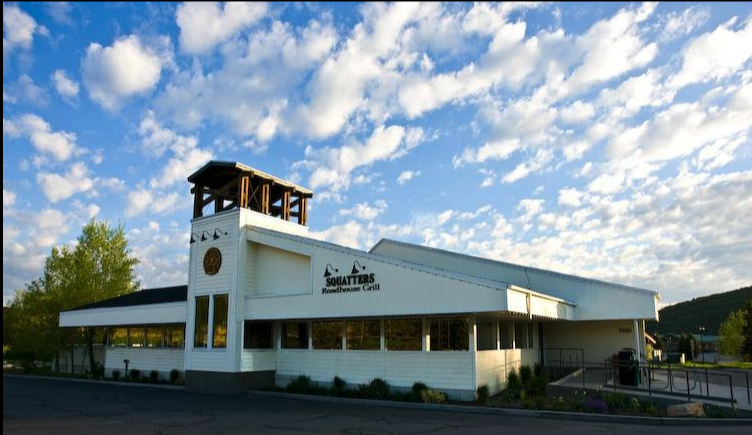 Squatters Roadhouse Grill on the corner of Park Avenue and Kearns Boulevard may be part of a local chain of beer pubs, but like many things in town, Park City culture has made it its own.
"The building has done breakfast for a long time… we serve the full breakfast menu from 8:00 a.m. to 2 p.m.," General Manager Michael Oren said. "The history of this building was very important and created a nature of its own here, and Squatters merged with it."
Oren is referring to the Mountain Aire Café that had previously occupied the location and was one of the few places locals and visitors could find breakfast in town at the time. While the Salt Lake City locations of Squatters brewpubs serve breakfast only on the weekends, continuing to open daily for the morning meal has proven a smart strategy for the Park City location.
"There are people that come in here three, four times a week and order the same thing," Oren said. He added that it's not unusual to find patrons waiting for the doors to open, especially on the weekends. "Breakfast is a big deal; a really big deal," he said.
Serving breakfast through the lunch hour every day also means one table of four could order two burgers and two omelets, Oren said.
A handful of menu items are locals favorites and not found on the Salt Lake menus. huevos rancheros, Utah scones, and chilaquiles, in additional to traditional eggs, bacon, hashbrowns, and sausage, are popular breakfast dishes.
The broad variety of dishes for lunch and dinner make it difficult to point out an overall favorite of customers, he added, since they serve everything from burgers and fish to salads and yellow curry. Squatters has also listened to feedback from customers and provides dishes that are, or can be made, gluten-free, vegetarian- or vegan-style.
Breakfast also creates a different atmosphere in the restaurant, producing an almost split personality between breakfast and dinner. In the evening, lights are dimmed and the beer pub personality becomes more apparent.
"First, we're a brewery, and we have a ton of great beers," Oren said. "Beer is definitely a feature here."
Beer is not only showcased as a beverage, it becomes an ingredient and an influence over the food as well – at least for the lunch and dinner menu, Oren said.
"There's a lot [of lunch/dinner foods] that sells a lot," he said. "The jambalaya is popular, the fish and chips, the buffalo burger with the Polygamy Porter sauce for sure."
Wait staff are trained to pair any of the food items with the brew pub's beer selection – which can range from 15 to 20 different 3.2 percent (light) and heavy beers, depending on the time of year and number of specialty brews they carry. According to Oren, they can even recommend the proper shandy, beer mixed with carbonated lemonade, or alcoholic drink for breakfast dishes.
The restaurant exclusively sells Squatters and sister brewery Wasatch Brewery brand beers, at the table, and the 3.2 percent tap beer sells as growlers, a 64-ounce jug, that patrons can take home.
The future of the local Squatters includes another Park City influence: an extension of the outdoor seating area with a direct entrance to the patio. This will conform to health codes, and allow patrons to bring their dogs with them to dine, Oren said.
What could be more Park City than that?
Squatters Roadhouse Grill is located at 1900 Park Ave., Park City, and open Sunday through Thursday from 8 a.m. to 10 p.m.; Friday and Saturday from 8 a.m. to 11 p.m. For more information, head to Squatter's website or call 435-649-9868.
---