Wine Flights hosts an apres tasting event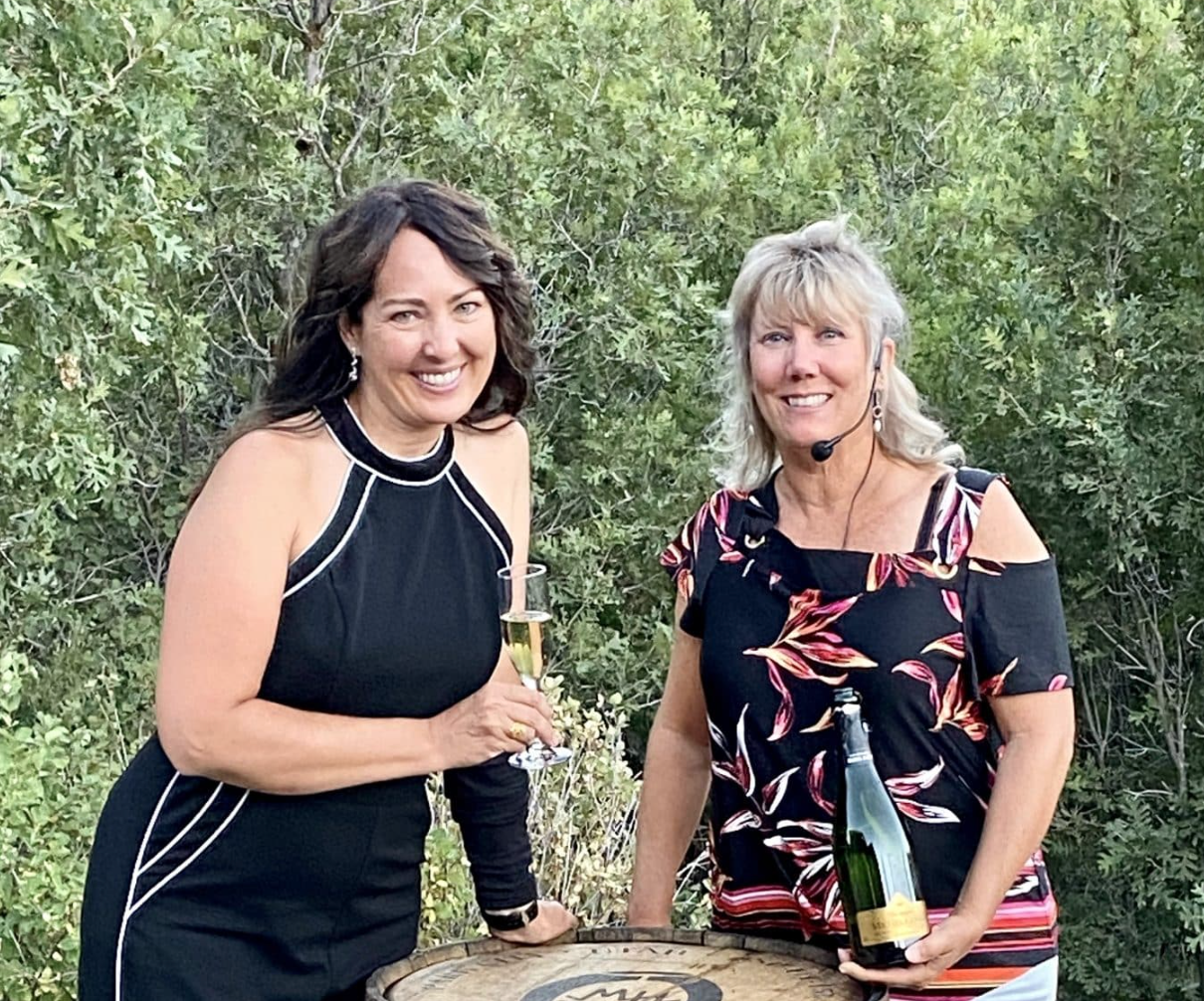 By Scott Iwasaki
Park City Wine Club and Vin7000 are ready to launch Wine Flights, a wine tasting that will introduce some new wines to the local wine palate.
The event will run from 4-6 p.m. on Sunday, Feb. 26, at the Jeremy Ranch Golf and Country Club, 8770 Jeremy Rd., said Pamela Wood, Park City Wine Club president and certified sommelier.
"This is an event that I and Maggie Heile, founder and general manager of Vin7000, came up with together," Wood said. "Vin7000 is a small wine brokerage just unique to Utah that has built relationships with small boutique wine producers, artisans in winemaking."
As a broker, Heile is not allowed to hold her own events, so wine clubs and restaurants work to host these events, according to Wood.
"These small producers don't have big global distributions, but they make exquisite wines," she said. "And Maggie has been able to procure a place for these new wines in Utah through the DABS (Utah Department of Alcoholic Beverage Services). So, not only can we do special orders for these wines. They are also available in our Utah liquor stores without special ordering and the increased mark-up we see on larger brands."
To date, Vin7000 has been able to secure and introduce 17 new wines to Utah legally, and Sunday's event will feature 10 in two flight options, according to Wood.
"We have the Everyday Sipper, where we will use five of the new wines that are moderately priced," she said. "These are wines that cost $50 or less per bottle."
The other option is Select Sippers, said Wood, who was recently named an inductee of the La Chaine des Rotisseurs as a Professional du Vin, which translates from French to English as Professional of Wine.
"This flight includes wines that are used for special occasions and dinners," she said. "The bottles that range in prices anywhere from $30 to $100."
Each flight will come with a charcuterie board prepared by Kevin McElroen, Jeremy Ranch Golf and Clubhouse executive chef, according to Wood.
"There will be cheeses, meats, nuts and fruits, a nice complement to the wines we're tasting," she said.
Registration for the event is open to adults ages 21 and older, and the deadline is 5 p.m. on Friday, Feb. 24, said Wood, a professor at the Fox School of Wine, founded by Kirsten Fox, and one of the 442 certified wine educators in the world named by the Society of Wine Educators.
"We have to turn in a head count to Jeremy Ranch so Chef Kevin can secure the charcuterie boards," she said. "I also have to make sure I have enough wine."
Wood is looking forward to working with Vin7000 on the event.
"Vin7000 started three years ago, and Maggie has done some great things with her company," she said. "It's nice to have new and fresh options, and we're excited to bring these wines out into the public."
---